I've recently been getting a lot of questions from new and old clients asking...
if hair painting is right for them? and what is the difference between the two?
Let's see........ I'll answer the second question first.
When I foil clients, which I do very well, I tend to make sure that the highlights look like they are growing directly out of the scalp. And are the same color from root to end.
I, also, find that I can get the color to come up lighter in a foil (in some cases). If you are a dark brunette, and you want your highlights to be platinum blonde, the first time, I will probably foil you. If you want it to look like that bright blonde is coming right out of your scalp, then I will foil you. If you want that stripey look, then foils are for you.
Though, do not ask me to do a thick stripy look. * cause I won't *
If you want highlights that have a soft gradience then hair painting is right for you. With proper technique, the color will softly transition from light to lighter. If I paint close to the roots, the application is so gentle, that there is not a strong color of demarcation coming from the scalp. This makes for a softer grow out... think, months in between services. Unlike with foils, where you need to have them touched up anywhere from 7-10 weeks. Also, if you want to keep a more natural, deeper root area, then we would start the highlights further down.
Unfortunately, I haven't taken many pics, up close, of my clients that get highlights with foil. SO, just for a basis of comparison, I am going to steal a few from the internet.
Here are a few foil examples. And I will make a point to show how it looks near the root and how you can see a bit of the stripey effect...........
And here are a few photos of hair painting (close to the scalp and a bit rooty, by me).......
in theses top two, you will never have a strong line as the hair grows out. The highlights are close to the scalp, yet they are still soft and muted.
In these two, you can see the depth at the scalp along with a beautiful transition into the highlight.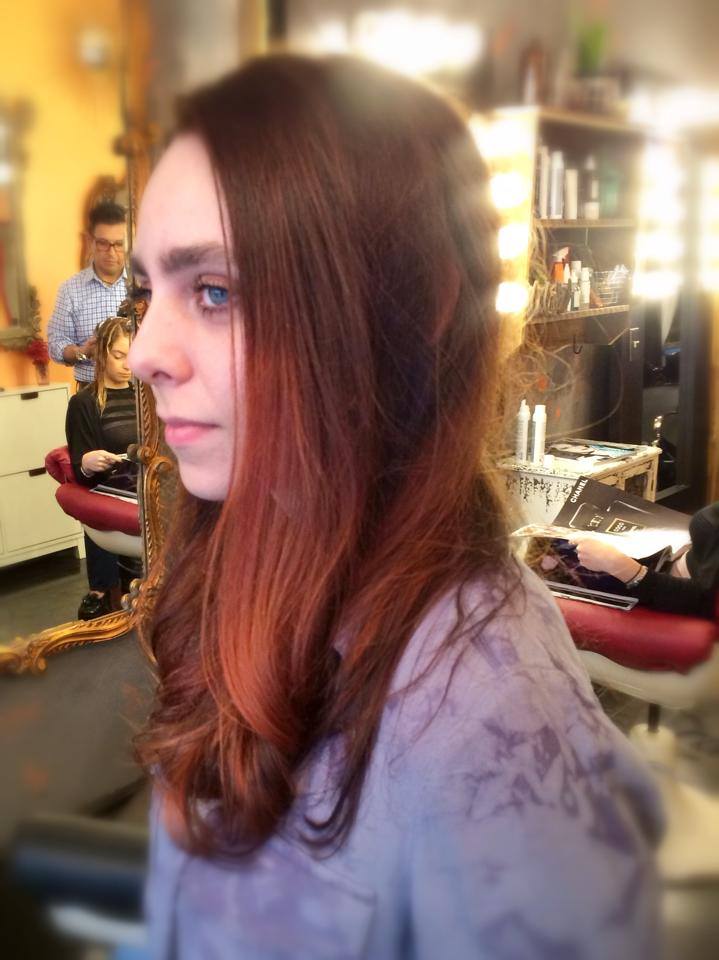 Also, if you are a dark brunette, have a lot of damage, or have been coloring your hair dark for a while, and you want to go blonde.... you must be patient and allow for several services to get there. That way I can insure the integrity of your hair stays in place.
Hope this all helps, and if you have any specific questions just shoot me an email or call the salon for a consultation at 772-299-1570
Michele :)